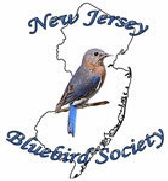 The New Jersey Bluebird Society (NJBBS):
is a nonprofit organization dedicated to increasing the population of bluebirds in New Jersey. The NJBBS's primary goal is to produce a healthy and productive bluebird population in New Jersey by establishing trails that are located in suitable habitat while utilizing and promoting recommended bluebird management practices.
NJBBS is a 501 (c)(3) organization.
NJBBS is affiliated with the
click for: Details
Events-2018
April 11: Allen Jackson will speak about bluebirds at the Washington Twp Library in Sewell, Gloucester County.

May 7: Allen and Laura Stone will represent NJBBS at the Big Day of Birding at Cloverdale Farm County Park in Barnegat, Ocean County.
Bluebird Care-2018
March
Check boxes-clean or repair

Relocate problem boxes

Bluebirds claiming boxes - some begin building nests
April
Sept
Oct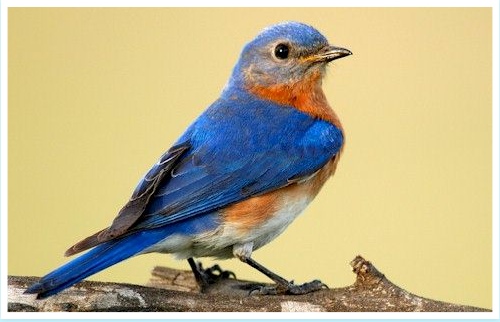 most pictures by: Nels Anderson
You just heard a bluebird: dawn song with chit call. This and below are from the National Audubon Society website.
Click the singing birds for more.


Bubba the BlueBird
Click Bubba for his Bubba Speaks articles.
Newest article: January 2018